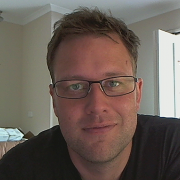 Hello! My name is Ted Cooper. How are you?
Well, this is awkward. It seems I can't hear you. I'll just have to tell you about myself instead!
I am a 40-something Software Engineer and Developer living in Brisbane who spends a lot of time developing websites, applications, maintaining servers, automating processes, and working on simlar things as personal projects. I am a Linux guy, but I am also fluent in windows. I know a lot about running most of the protocols on the internet, but there's always more to know.
When dragged away from the computer, cycling, hiking, sailing, or any other fun sounding activity keeps me less rounded.